Re-designing Capitalism – the role for business
The current debate about economic growth is based on false assumptions about the monetary system, so both management consultants and business schools must do better to help business leaders explore how to re-design capitalism, according to Lifeworth's founder, Professor Jem Bendell, in a recent video interview.
Professor Bendell explains that the damaging effects of the financial crisis on companies are making some business leaders ask deeper questions about our economic system. Increasing inequality also presents risks to business, according to the International Monetary Fund and World Economic Forum. Meanwhile, as the costs of natural resources rise and our population reaches 7 billion, so more business leaders are wondering whether the world can support more and more economic growth. Professor Bendell, explains that management consultants and business schools have largely failed to provide business leaders with insight on these questions, and help them develop appropriate strategies. Throughout 2011 more business thinkers shared initial ideas on creating a new form of capitalism, but were too narrow in their analysis, according to Bendell.
He says we need to uncover our hidden assumptions in order to develop new insights into the strategic implications of our current crises. He describes how the current debate about the merits of economic growth is illustrative of how the wrong assumptions lead to meaningless and unresolvable debates. Professor Bendell explains that there are now four main views about the role of economic growth in society – pro-growth, no-growth, green-growth, and beyond-growth. These positions seem irreconcilable, and yet they are all based on a false assumption that the nature of money, and its mode of creation, is neutral in its effect on society. He explains how better understanding the monetary system could help resolve the impasse on growth, and lead to new approaches from business, even including new business opportunities.
The interview echoes arguments in his 2009 book "The Corporate Responsibility Movement", where he suggests the fundamental reform of capitalism is now an issue for responsible business leadership. The interview follows up Professor Bendell's TEDx talk on the hidden cause of the financial crisis, which is rapidly becoming the most watched speech on monetary reform available online. During 2012 Professor Bendell will be helping Griffith Business School develop its research and events to explore redesigning capitalism for sustainable development.
Interview at Griffith University, December 2011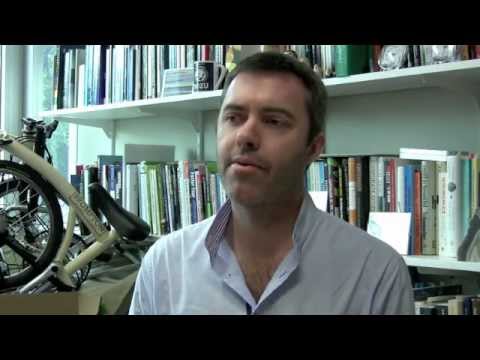 Speech at TEDxTransmedia, September 2011